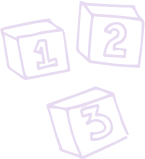 Customer Service Hours:
Monday - Friday 8:00 AM - 5:00 PM (Eastern)
Call us now
1-844-YES-KITZ (1-844-937-5489)
Get a Quote!
Are you interested in providing convenient, high quality, low priced school supply kits for the families at your school?
We would love to welcome you into the Bright SchoolKitz® family! Fill out this form to help us understand what you're looking for, and one of our dedicated account liaisons will be in touch within 48 hours to help you build the perfect program for your school – for free!
Plus, you can use our program as a fundraiser!
*Required Field Bethany - CEO & Owner
bethany@schoolkitz.com
Hi everyone! I was a successful marketing director in corporate America managing household brand names but didn't quite feel fulfilled. Immediately after I had my youngest child, my passion became making life easier for parents, and the idea of customized school supply kits was born. My favorite part of providing school supply packs to parents is answering calls in our call center and hearing about why they love our prepackaged school supply kit program.
In my free time, I enjoy spending time with my family, playing board games, boating, traveling, and pickleball.
Reynolds - Vice President reynolds@schoolkitz.com
Hi There! I've really enjoyed helping parents get school supply packs in the last few years. I'm the techy of the company, and I like to use technology to streamline boring and tedious processes so that our people can spend more time doing what they love, which is to help our parents and customers!
In my free time, I love spending time with my family, baking desserts, and woodworking. Give me a drill and a saw, and I can spend all weekend in the garage building things!
TaNisha - Account Liaison
tanisha@schoolkitz.com
Hi there! I've been with Bright SchoolKitz® since 2018. With a background in marketing, I enjoy promoting good products and services that solve problems and meet practical needs. So, helping schools and parents meet school supply requirements in a convenient, cost-effective, and community-oriented way has been a natural fit!
Outside of Bright SchoolKitz®, I enjoy spending time with my husband, volunteering within the community, caring for our plant babies, furniture rehabbing, viewing creative small spaces and mid-century architecture, attending farmer's markets, and learning about and sampling different tea varieties.
Beth - Product Supply Specialist
elizabeth@schoolkitz.com
Hello! My name is Elizabeth (Beth). I joined the Bright SchoolKitz® team in 2020, making a change in my life from a STAY-at-home to a WORK-at-mom at home. I am currently my daughter's Girl Scout troop leader, as well as taking on the role as co-leader for our whole service unit. I am also involved with our school's PTO, and have been President for some time now. I know the struggles and rewards that come with being involved with volunteering. I studied Business and Retail Management, but being a mother has been my job for almost 9 years now. I have two beautiful daughters and they inspire me to be a better person.
Before that, I worked in the corporate retail world managing many different types of stores and taking on roles that require me to be very detailed oriented. I pride myself on my customer service and organizational skills. Being PTO President has helped me understand the needs of the schools and the parents, allowing me to have views and skills not many in our industry have. I look forward to helping you all with your school supply pack needs!
Aryanne - Customer Quotation Specialists
aryanne@schoolkitz.com
Hello there! My name is Aryanne. Before joining Bright SchoolKitz, I was a stay-at-home Mom for about four years caring for my two wonderful young boys, my husband, a dog and an adorable cat. For the last two years I have been a Co-Vice President of our school districts PTO. It has taught me a lot about the ups and downs of fundraising and event organization that comes with being a PTO Member. Even though times can be difficult within the PTO, it is joyous to see the students and staff members excited during our events and fundraisers. The pure purpose is to benefit the students and staff of our district and I feel I assist in achieving that success.
On my off-hours, I enjoy time with my family, going to concerts with my husband, taking vacations with my family, gardening, and swimming - as you can tell, I enjoy the summer months the most.
Amanda - Account Liaison
amanda@schoolkitz.com
Hi! I'm Amanda, and I've been a part of this awesome team since 2017 and have helped numerous schools offer supply packs to their students! My favorite part about working for Bright SchoolKitz® is knowing I'm helping ease the burden of shopping for parents. I'm happy to help parents avoid in-store shopping, so they can spend more time doing the things they love.
In my personal time, I enjoy spending time with my husband and two young daughters. I love the outdoors, especially the beach, and you will always find me on an adventure in the open air!
Georgina - Account Liaison
georgina@schoolkitz.com
Hi, I'm Georgina and I'm really excited to be part of the Sales Team here at Bright SchoolKitz®. What I like the most about this Company is that it is mainly focused on helping people, whether it's parents, kids, organizers, the community, or its employees.
I'm fluent in Spanish, in case you need your parents need to talk to someone in Spanish! I love doing sports, reading and I'm a jazz singer. Music is a big part of my life!
Erin - Customer Quotation Specialist
erin@schoolkitz.com
Hi there! I've been part of the team here since 2017. My main role is preparing quotes, and I also perform various other operational duties. There are several things that I love about working here, but the main two are that we employ disabled adults to pack a portion of our prepackaged school supply kits, and the flexibility I have to get my work done when I can. Bright SchoolKitz® allows me the freedom to continue to be a work-from-home mom and a full-time college student.

In my spare time (lol, what's that!), I enjoy spending time with my family, which generally means you'll find me in the stands at a baseball game for one of my boys! I also enjoy attending concerts with my husband, hanging out with friends, reading books that make me laugh out loud, and anything that brings a smile to my boys' faces.
Kim - Director of Administration Services
kim@schoolkitz.com
My name is Kim, and I have been with Bright SchoolKitz® since 2016. I manage the quote team and handle a lot of behind-the-scene duties. I have two teenage boys and love to snow ski, go boating, and watch the boys play travel baseball. I enjoy working with our diverse team who are from many different states. The one thing I love about our company is we make all the guessing and hunting for the specific supplies easy for parents. I remember standing in the school supply aisle staring at the supply list wondering what a "map pencil" was or "how can I get a 2 subject notebook when all I see is 1 or 3 subject?" We work to make all this easy for our customers!
Liz - Customer Quotation Specialist
liz@schoolkitz.com
Hi all, my name is Liz and I work with the Operations Team creating quotes for Bright SchoolKitz. I live in the cold tundra of Michigan with my husband and two kids, but would much rather be soaking up the sun in the south! My job here involves a lot of detailed, behind-the-scenes work, but I love it. I love working for a company so dedicated to making an impact.