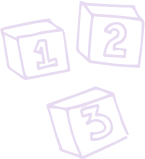 Our Customer Support Hours:
Monday - Friday 8:00 AM - 5:00 PM (Eastern)
Customer Support
If you're a Parent with questions about your order(s), click below to fill out our customer support form. A representative will be in contact with you shortly.
Get a Quote!
Are you interested in providing convenient, high quality, low priced school supply kits for the families at your school?
We would love to welcome you into the Bright SchoolKitz® family! Fill out this form to help us understand what you're looking for, and one of our dedicated account liaisons will be in touch within 2 business days to help you build the perfect program for your school – for free!
Plus, you can use our program as a fundraiser!
*Required Field