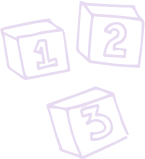 We Are Here To Help
Contact us for impeccable service!
Request A Quote
Do you want customized school supply kits at your school or in your district? We can't wait to welcome you into the Bright SchoolKitz family! Simply fill out the form below and one of our dedicated representatives will contact you within 2 business days to help you design a program that is right for your kiddos!
Customer Order Support
If you're a parent with questions about your order(s), click below to fill out our Customer Order Support Form. A representative will be in contact with you shortly.
Email Us
info@schoolkitz.com