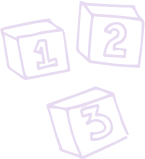 Customer Service Hours:
Monday - Friday 8:00 AM - 5:00 PM (Eastern)
Call us now
1-844-YES-KITZ (1-844-937-5489)
Get a Quote!
Are you interested in providing convenient, high quality, low priced school supply kits for the families at your school?
We would love to welcome you into the Bright SchoolKitz® family! Fill out this form to help us understand what you're looking for, and one of our dedicated account liaisons will be in touch within 48 hours to help you build the perfect program for your school – for free!
Plus, you can use our program as a fundraiser!
*Required Field